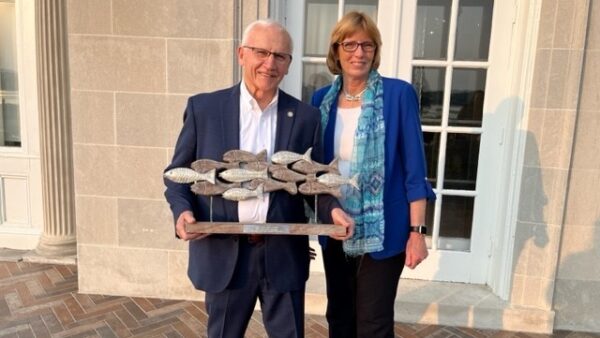 HARRISBURG – Today the Senate Environmental Resources and Energy Committee voted to re-confirm Cindy Adams Dunn as the secretary of the Department of Conservation and Natural Resources (DCNR), according to committee chairman, Sen. Gene Yaw (R-23).
"I congratulate Secretary Dunn on the support she has garnered from the committee," Sen. Yaw said. "While we may have differences of opinion on certain issues, I feel she has worked to manage and maintain Pennsylvania's many state parks to the best of her ability, promote our state's water resources, forests, and educate the public on a number of important issues, including our state's endangered species. I am pleased to continue working with her."
Governor Josh Shapiro again appointed Cindy Adams Dunn to be secretary of the DCNR, returning to the agency where she has worked in multiple positions over the last two decades. The Pennsylvania Senate first confirmed Secretary Dunn unanimously on June 2, 2015.
Dunn's re-confirmation now goes to the full Senate for consideration.
For more state-related news and information, constituents can visit Senator Yaw's website at www.SenatorGeneYaw.com or follow him on Facebook and Twitter @SenatorGeneYaw.
CONTACT:
Elizabeth Weitzel
717-787-3280