HARRISBURG – The state Senate Environmental Resources and Energy Committee this week toured the Safe Harbor Hydropower Plant in Lancaster County. The facility is one of the largest hydropower plants in America's northeast and one of four run-of-the-river hydro facilities on the lower Susquehanna River, according to Committee Chairman, Sen. Gene Yaw (R-23).
"Hydropower is one of the oldest sources of energy for producing mechanical and electrical energy, and it is an important component of Pennsylvania's energy infrastructure," said Senator Yaw. "Even more importantly, hydropower facilities are vital to the resiliency of our electric grid."
In 2018, hydroelectricity accounted for about 7% of total U.S. utility-scale electricity generation and 41% of total utility-scale electricity generation from renewable energy sources, according to the U.S. Energy Information Administration. However, hydroelectricity's share of total U.S. electricity generation has decreased over time, mainly due to increased electricity generation from other sources, like natural gas.
Yaw noted that increased natural gas development was a game changer for Pennsylvania, but that electricity generated from hydropower still has an important role in the state's energy mix. "Pennsylvania, compared to other states, is lucky to have such a wide array of energy resources. Coal, wind, solar, natural gas, water (hydro), wood…not many states are as fortunate to have a diverse energy portfolio," he added.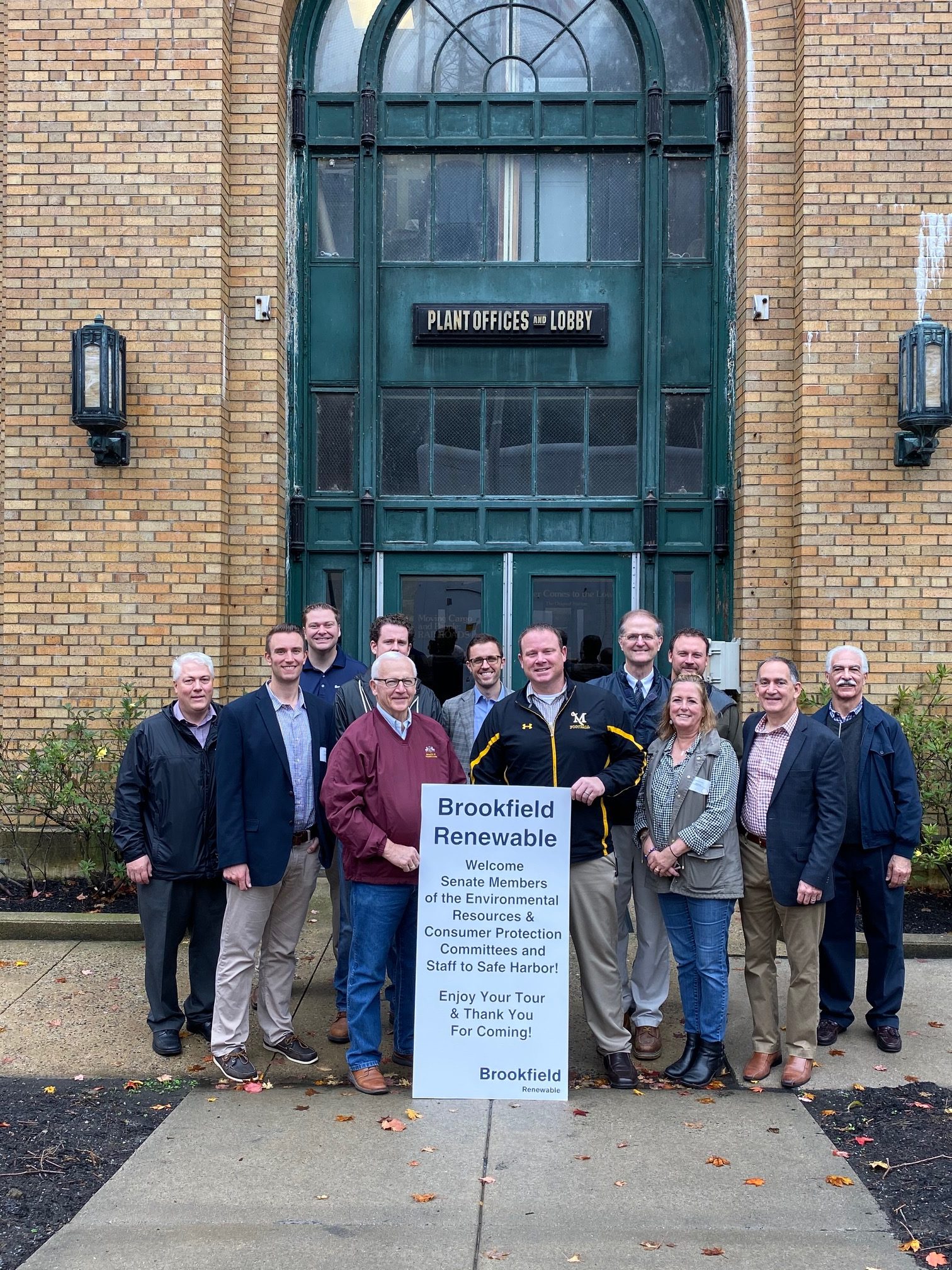 Senator Yaw was joined by Senator Scott Hutchinson (R-21) and Senator Scott Martin (R-13), who represents the region, during the tour and discussion. The legislators were welcomed by Safe Harbor Plant personnel and employees of Brookfield Renewable Energy Partners L.P., who acquired the 417-MW plant in 2014. The facility was constructed in the 1920's.
Brookfield's portfolio includes 136 hydro facilities, 24 wind farms, 496 solar installations, a thermal facility, and a battery project, all totaling 6,294 megawatts of installed capacity.
For more committee-related news and information visit https://environmental.pasenategop.com/, Senator Yaw's website at www.SenatorGeneYaw.com or on Facebook and Twitter @SenatorGeneYaw.
CONTACT:
Nick Troutman, Executive Director
(717) 787-3280